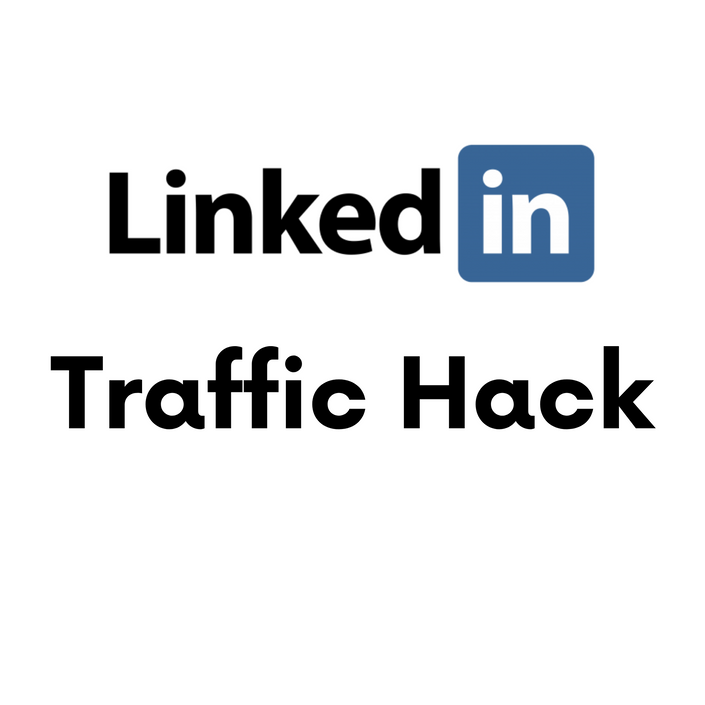 LinkedIn Traffic Hack
Discover how to use LinkedIn's new Conversation Ads to reach your perfect customers for pennies on the dollar.
LinkedIn Ads have traditionally been expensive...

Not anymore!

If you'd like to target your best customers on LinkedIn, then this is a powerful way to do it - AND, at very low cost, too!


ThIs is a brand-new LinkedIn Ad type called Conversation Ads.

The results are powerful because you'll be using a LinkedIn strategy that gives massive leverage, where a small effort in ads gives you a great result.
You get the benefits of:
* Personalized email
* Chatbots
* Insane open rates (70%+)
* Super-high click-through rate

INSIDE:

You'll be shown a case study that walks you, step-by-step, showing you how a small ad spend of just $75 resulted in unbelievable results in sales. (In fact, the number is so unbelievable that I am not allowed to show you the number here...)

How Is It Possible To Generate Such Amazing Results With So Little Ad Spend?

With LinkedIn's new conversation ads, you can now target the perfect customer avatar.

Then, all you need to do is offer them what they want and that's how you make sales...

So, now you can offer products at all price points on LinkedIn, and more importantly, you can offer them in the most targeted, personalized and effective way possible.

LinkedIn is a premier traffic source, with high-income members, so now you can sell anything at all kinds of prices using this proven strategy...

Most people are shocked to discover that you can sell "high ticket" products to cold traffic, but because of the many benefits of this proven ads strategy, it's completely possible...
Now you can reach the highest-quality buyer at the lowest possible cost!
All while getting the right message to the right people at the right time.
With this hot, new traffic strategy, you get ALL THIS LEVERAGE...


High Credibility
Hyper-Targeted Ads
Hyper-Leveraged Ads
Hyper-Personalized Ads
Conversational Ads
No Pressure Selling

And...
You can apply this leveraged strategy to sell anything you want...
* Affiliate marketing
* Online course sales
* Offline marketing
* CPA offers
* eCommerce
* You name it!

Enroll today and begin reaching your best, most targeted, ultimate customers within minutes!
Your Instructor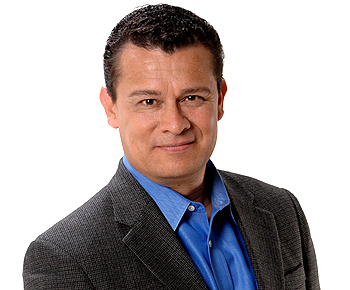 Dave Espino has been marketing online since 1999, when he wrote his first ebook and built a direct-response website to market it.
Dave has successfully marketed his products across just about every platform, (online, offline, TV, etc.) and is the best person to teach you how to succeed with online courses.
With over 88 online courses published to date, Dave has been teaching marketing via live seminars and webinars since 2000, and then through his online courses since 2001.
Dave's students enjoy his lively and encouraging teaching style, which gets right to the point and walks you, step-by-step through his training.
Dave started with a goal of helping hundreds of thousands of people start their own business - and he achieved that goal in 2006, as the sales of his ecommerce courses soared past the 700,000 unit mark and many hundreds of six-figure income student success stories started pouring in.

Dave has been seen by millions across America on his TV show, which has been seen on CNBC, Fox Business, Discovery Channel, History Channel, Travel Channel and most other major cable networks.
With over $140 million of his courses sold via TV and Online, Dave Espino is a marketing expert, speaker and author who can help you reach your business and marketing goals.
Dave's mission is simple: to make a difference in people's lives by helping as many people as possible succeed in business.