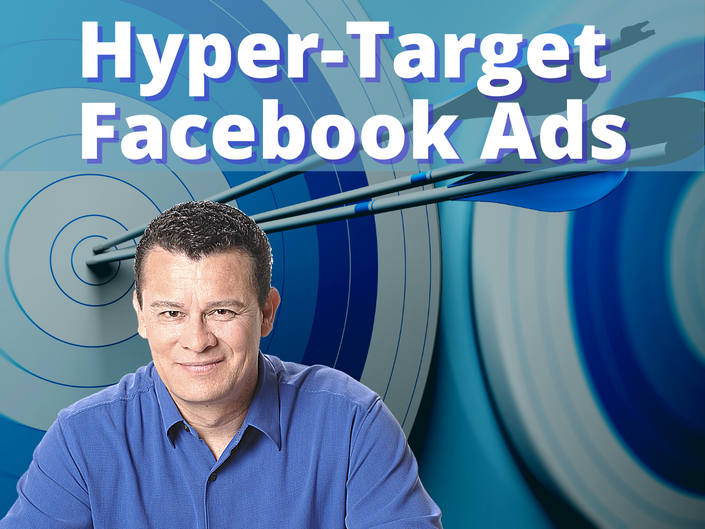 Hyper-Targeted Facebook Ads - Reach Your Prime Customers By Using Laser Targeting
Facebook ads can be complicated.

There are so many variables to learn, know, understand and use in your marketing that it can really become mind-boggling.

You have to learn about interest targeting, demographics, ad sets, campaign budgeting and PPC, ROAS, Conversions and more!

Because of this complexity, lots of people will just pay someone to run their Facebook ads for them.

Although I do know how to run Facebook Ads, I have also been somewhat hesitant to run big dollars through my Facebook ads.


But recently, I discovered a super-powerful way to run Facebook ads that are SO HYPER-TARGETED and SO DIALED IN,
that you can reach your prime, ultimate, most amazing customers at the LOWEST COST POSSIBLE.


In fact, I don't know of a better way to reach your BEST CUSTOMERS than this, because it is SO TARGETED.

And the GOOD NEWS is, with THIS method...


You do NOT have to know how to dial in DEMOGRAPHICS...
You do NOT have to know how to dial in AD SETS...
You do NOT have to know how to dial in CAMPAIGN BUDGETS...
You do NOT have to know how to dial in INTEREST TARGETING...
You do NOT have to know how to dial in RETARGETING...
You do NOT have to know how to dial in CUSTOM AUDIENCES...
The bottom line is, this is one of the most SIMPLE,
EASY-TO-FOLLOW ways to SNIPER TARGET your PERFECT CUSTOMER
that DOES NOT require any technical expertise on your part!


That's because we are not targeting those things.

What we ARE targeting is a small, geographic location.

We ARE targeting LOCATIONS.

When you target a LOCATION, you don't need to do any of that technical stuff!


Imagine being able to ONLY target the employees of ONE COMPANY?
Imagine being able to ONLY target the people at ONE EVENT?
Imagine being able to ONLY target the attendees at a local FAIR, CONCERT, LIVE EVENT, CONVENTION, SEMINAR or any other event like that?
Imagine being able to ONLY target the location of a trade show, museum, store or any other location-based event?

NOW YOU CAN DO THIS!

The possibilities are ENDLESS, with this amazing strategy.

You now have a super-power that will have you reaching your PERFECT CUSTOMER, AT THE PERFECT TIME...

Think about this...

WHEN is your perfect customer MOST EXCITED about your product?

It's when they are attending an EVENT, LOCATION or SEMINAR ABOUT YOUR TOPIC / PRODUCT / SERVICE.

That is when they are most attuned to what you are offering.

Well, now you can BE THERE with your ads, 24 / 7 AND ONLY THERE, to offer your product or service.


This means that NOW, you not only have a POWERFUL WAY to reach your PERFECT CUSTOMER...

But you ALSO can reach those perfect customers at THE LOWEST COST POSSIBLE and...

AT THE BEST TIME POSSIBLE!


WHY?

Because you are now ONLY reaching your best customers and NO ONE ELSE!

This is truly a breakthrough in Facebook advertising.

No more studying Facebook Ads courses til you're blue in the face!
No more guessing at your ads and what will work for your ads!
No more wondering if you're doing targeting right through Facebook's interest / demographic / income / etc. targeting features!

This is now the SIMPLEST, EASIEST WAY to run ads to your PERFECT CUSTOMER!

Enroll today and begin running these amazing ads today!


30-Day No-Risk Guarantee

I'm so confident in this course that your enrollment today is 100% guaranteed.

Enroll today, try the course and if you are not happy for any reason, just request a refund and it will be given, no questions asked!

You have ZERO RISK, so enroll today!

Your Instructor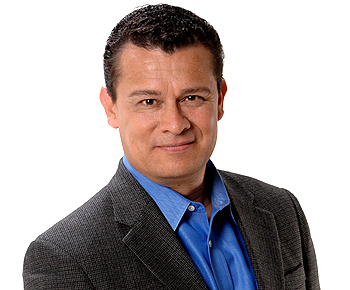 Dave Espino has been marketing online since 1999, when he wrote his first ebook and built a direct-response website to market it.
Dave has successfully marketed his products across just about every platform, (online, offline, TV, etc.) and is the best person to teach you how to succeed with online courses.
With over 88 online courses published to date, Dave has been teaching marketing via live seminars and webinars since 2000, and then through his online courses since 2001.
Dave's students enjoy his lively and encouraging teaching style, which gets right to the point and walks you, step-by-step through his training.
Dave started with a goal of helping hundreds of thousands of people start their own business - and he achieved that goal in 2006, as the sales of his ecommerce courses soared past the 700,000 unit mark and many hundreds of six-figure income student success stories started pouring in.

Dave has been seen by millions across America on his TV show, which has been seen on CNBC, Fox Business, Discovery Channel, History Channel, Travel Channel and most other major cable networks.
With over $140 million of his courses sold via TV and Online, Dave Espino is a marketing expert, speaker and author who can help you reach your business and marketing goals.
Dave's mission is simple: to make a difference in people's lives by helping as many people as possible succeed in business.