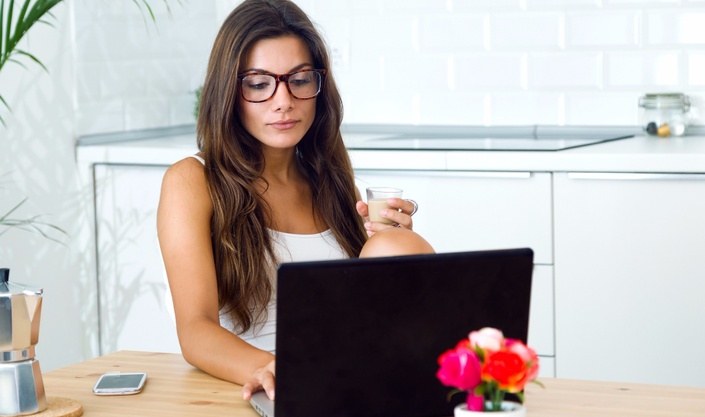 How To Be Hyper Productive In Your Home Based Business
Do you struggle with being productive when working from home?
Wonder why you are so easily distracted and then end up wasting lots of valuable time when you should be focused on the things that matter?
Ever get so frustrated with your lack of productivity that you end up being LESS productive for the rest of the day, or even for the rest of the week?
Hey, it happens to everyone, but you know what?
It doesn't have to!
When you know the secrets to being highly productive and highly profitable in your own home based business or job, then you will be unstoppable!
Learn these strategies, build them into your daily discipline and you will begin to see a new you emerge, a home based business owner who gets a LOT more done, and faster and more profitably.
You see, one of the biggest reasons many people fail at their own home business is because they have not yet developed the key "profit disciplines", the key elements of working from home that are known only to those who have lived it and have grown to survive and even thrive while working from home.
I've been a home based business owner for most of my working life (over 30 years) and I am here to give you the secrets to home based success - on a silver platter!
You will be mentored by me, someone who has actually made millions while working from home; someone who has achieved some of the highest levels of work from home achievement and, since you get lifetime access to this course, I will be there, to answer your questions and give you the guidance you need, when you need it!
Enroll in this course, buckle up, and get ready to be the hyper-productive, hyper-profitable entrepreneur you KNOW you can be!
Course Curriculum
How To Be Hyper Productive In Your Home Business
Available in days
days after you enroll
7 Key Strategies For Hyper Productivity - Part 1
Available in days
days after you enroll
How To Eliminate The Distractions That Pull You Toward Non-Productivity
Available in days
days after you enroll
Your Instructor
A lifelong entrepreneur, Dave has been marketing online since 1999, and has owned over 30 websites, marketing across most platforms, including online, offline, TV, podcasts, webinars, webcasts, social media and radio.

With over 60 online courses published, Dave has been teaching his online business strategies via live seminars / webinars since 2000, and then through video training courses since 2001.

For 11 years, Dave was featured on his own TV show where he introduced millions of people across America to the benefits of selling online.
Dave's show was seen by millions of households on CNBC, Fox Business, Discovery Channel, History Channel, Travel Channel and most other major cable networks.

With over $140 million of has video training courses sold via TV and online, Dave is looking forward to mentoring you to success in the wonderful business of online marketing!