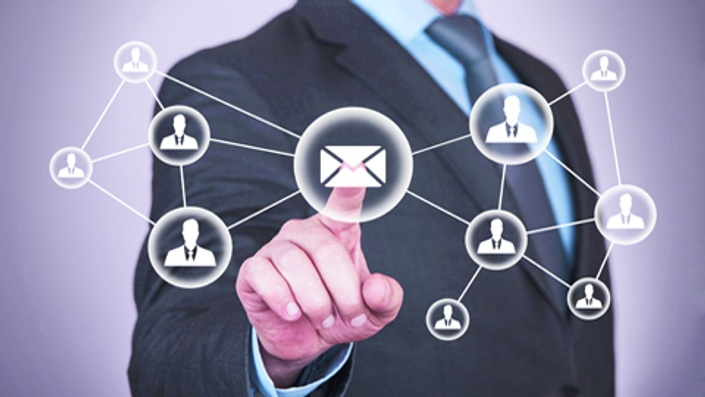 Listbuilding: How To Build An Email List That You Can Sell To Over & Over Again
Discover the secrets to email list building that every internet marketer uses to make a passive income!
Are You Ready To Build Your Very Own Profitable Email List So You Can Start Making Money Immediately?
If you're like most people you know you have to build a list and you know how profitable it can be (you've heard how successful others have been), but for whatever reason you just haven't been able to put it all together.
Maybe you've struggled with getting a high-converting squeeze page setup, or maybe you've struggled with getting enough people to see that squeeze page, or maybe it's the fact that hardly anybody opens up your emails, let alone buys what you're promoting.
Look, regardless of how much you've struggled, you're about to discover the truth about how to actually build a responsive list and make a profit from it.
I'm not going to insult your intelligence and tell you these are some secrets, or magical push-button tricks...but these are facts about how to be successful with list building that aren't usually revealed in training courses.
List Building Is Hard...
But It's Also Very Simple!
There really are only 3 steps to building a profitable list:
Drive targeted traffic to your squeeze pages
Convert that traffic into subscribers
Monetize those subscribers with a proper sales funnel
That's it. You don't need fancy software, you don't need flashy graphics, you don't even need to be some kind of expert...you just need to follow and focus on those 3 steps.
Here's Why You Haven't Been Able To Build A Profitable and Responsive List...
YET!
The first reason why you likely haven't been able to succeed yet with list building is because you're just sending random affiliate offers to your list.
Most people have got no idea how to properly monetize their list. Yeah, ok they might send a few emails with an affiliate link in it, but really that's what everybody else is doing and that's exactly why nobody is buying from you.
Your subscribers are getting bombarded with the same affiliate links from every other marketer.
Why should they buy from you? Seriously, if they're getting the same affiliate links from everybody else they're following, why should they buy from you? What separates you from every other marketer out there?
Right now, there's probably no difference in your subscribers' eyes between you and the next guy. But the difference should be in the relationship you have with your list.
That's the key right there; you need to build a relationship with your subscribers in a way that will make them trust you enough to buy from you.
Have You Been Making
This Mistake As Well?
The other reason why you haven't been successful with list building is because of the third step above; you need a proper sales funnel in place for list building to be effective.
It's not enough to just get people on your list, you need an actual sales funnel that will get them buying from you as well.
Most people will just focus on the first 2 steps; they setup a squeeze page and get people to subscribe.
But they don't realize that's only half the battle; getting subscribers onto your list doesn't pay you; getting those subscribers to buy from you over and over and over again is what will pay you.
Here's How Everything Is
Going To Change For You!
It's not enough to just build a list...you need the list PLUS a sales funnel to go with it.
Most people think they can just build a list and send random offers to that list and make that magical '$1 per subscriber per month' number...yeah, how's that been working out for you?
It doesn't work like that, and you know that.
It's more than just getting people on your list, it's about how you communicate with your list, the relationship you build with that list, and the offers you promote to your list.
Most people don't bother to build out a proper sales funnel, or take the time to build a relationship with that list, mainly because they're too lazy...but also because nobody tells them to.
That's where I'm stepping in...
That's exactly why I have created a complete list building course that covers everything you need to know to be profitable with list building.
Introducing...
How To Make Money By Building An Email List Of Subscribers
That You Can Sell To Over & Over Again
You will be getting 60+ minutes of a power-packed list building video training course, where you're going to discover:
Why having a big list is NOT the goal of list building
What you need to do to actually get people to open your emails and listen to what you have to say
The exact tools you need to build a profitable list
How to choose the best niches to enter
The ultimate sales funnel that will have you making sales over and over and over again
What needs to go into your free offer to actually entice people to subscribe to your list
How to build your squeeze page for optimum conversions
Crafting the killer one-time offer that will convert your subscribers into buyers instantly
How to add a high-dollar upsell to your funnel even if you don't have your own products right now
What you need to do to setup your autoresponder properly (most people mess this up BIG TIME!)
The most successful traffic methods that will give you targeted traffic on demand almost instantly
And much, much more...
That's not all though...
Order Now And Get These
Incredible Bonuses 100% Free!

Full Ebook / Video Transcripts
For those who prefer to read their training instead of watching the video, you can get all the training through the complete transcript, which is over 8,000 words in total.

Full Audio Of Training

You can also listen to the training on your computer on when you're on the go, with the mp3 audios.












List Building Checklist
Follow along with the training by going through a checklist of all the actions you need to take in order to succeed with list building.












List Building Mindmap
Get an overview of the entire training and the big picture view of how you're going to build your list and profit wildly from it.
Basically You Get Everything You Need
To Succeed With List Building!
So it's up to you now: are you going to continue to struggle, day after day, hoping you can figure it out on your own, stumbling around in the dark, waiting for a lucky break...
Or are you going to make a decision to be successful right now, to take control of your business and actually see some extraordinary results from your many days, months and years of effort...?
Here's the deal: if you're not serious about your business, and you're not serious about investing in this powerful package, then just leave.
Seriously, just leave the page and go back to looking for the next magic bullet, jumping around from one thing to another.
But if you're ready to take your business to the next level, you need to invest in this powerful list building package right now.
And if you act right now, you can get the entire package for just $47.
It's Time To Take Your Business
To The Next Level, Right Now!
Just $47 and you get:
60 minutes of core list building and sales funnel video training ($67 value)
Bonus 1: Full Video Transcripts ($47 value)
Bonus 2: Full Audio Of Training ($47 value)
Bonus 3: List Building Cheatsheet ($17 value)
Bonus 4: List Building Mindmap ($17 value)
So you're getting $195 of value for just $47.
Don't Delay Your Success Anymore,
Get This Course Now!
Your Instructor
Frequently Asked Questions
When does the course start and finish?
The course starts now and never ends! It is a completely self-paced online course - you decide when you start and when you finish.
How long do I have access to the course?
How does lifetime access sound? After enrolling, you have unlimited access to this course for as long as you like - across any and all devices you own.
What if I am unhappy with the course?
We would never want you to be unhappy! If you are unsatisfied with your purchase, contact us in the first 30 days and we will give you a full refund.