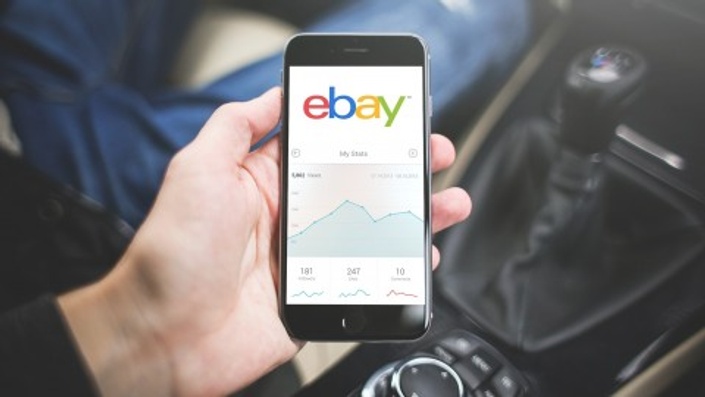 eBay Your Way To Fast Cash - How I've Made $15,000 A Month
STUDENT REVIEW:
"How To eBay Your Way to Fast Cash is worth 10 times what I paid!
Dave Espino is very clear in explaining each lesson. No fluff, very good content in how to actually make REAL money online. The gold nuggets in Section Two for Craigslist were invaluable. I would highly recommend this course to anyone seriously looking to make money online."
---------------------------------------------------------------------------------------------------------
Every eBay / Amazon seller gets to this same point in their business...
Once they've gotten past the beginner stage and have sold everything they could from their home, they start thinking:
What Should I Sell On eBay / Amazon?
As a 14 year veteran of eBay and Amazon, I can tell you, the answer is simple:
You should sell Collectibles and other high-demand items...
That's right, profits of 100%, 500% and even 1,000% are not uncommon in this category and every year, over 2 BILLION DOLLARS worth of collectibles and antiques are sold on eBay.
Collectibles are THE most profitable product category on eBay and when you use my system, you'll have your eBay customers happily throwing wads of cash at you and filling up your bank account faster than you could say "I love eBay"...
I believe that the Collectibles category on eBay is the hidden goldmine that many eBay sellers unfortunately never discover - it is, quite literally, the ULTIMATE product to sell on eBay.
3 Reasons Why Collectibles Are The Ultimate Items To Sell On eBay

1. When you sell collectibles on eBay, you are selling a highly-desirable, hard-to-find product that collectors (with plenty of disposable income) will gladly compete for and more importantly, pay you BIG money for.

2. Most eBay sellers won't even consider getting into the collectibles market, (that's only because they don't know how) so I'll show you several blazing hot strategies that will create a continuous flow of high-profit collectibles coming to you. Imagine having an eBay business with very little to NO COMPETITION.
3. With collectibles, you GET PAID IMMEDIATELY and the winning bidder treats you like GOLD. (My customers LOVE ME and guess what? All of my customers pay me quickly because they can't wait to get that hot collectible in their hands)
Most eBay sellers have no idea that it is possible to create an ongoing flow of collectibles - high-profit items they can resell to make 100%, 500%, even 1,000% profits on. (That's right - I make these types of profits consistently by selling collectibles on eBay)
To the average person, these collectibles are HARD TO FIND. But when you put the proven strategies in this course into action and implement these strategies, you will set up automated systems that make these hot collectibles COME TO YOU, on an ongoing basis.
What Is The Insider's Formula To Massive Success On eBay?
It took me years to understand this secret, and now I've put it into a simple formula that is easy for anyone to remember:
To develop a massively successful business on eBay...
You must develop a continuous flow of
high-profit products
that enjoy very little competition
from other eBay sellers.
Simple right? Yes, the formula is simple... but most eBay sellers haven't really taken a moment to analyze it this way.
Let's dissect my formula for MASSIVE SUCCESS ON eBay and you'll see why my system is exactly what you need to make all the money you want to make on eBay.
1. Continuous Flow: My system shows you how to get a continuous flow of high-profit products that ensures you will have an ongoing HIGH income, all the time.
2. High-Profit Products: Knowing my strategies for sourcing collectibles (and other high-demand products) automatically puts you in the high-profit products business. Selling high-profit products means you can now make A LOT MORE MONEY in a LOT LESS TIME...
3. Very Little Competition: These are hot collectibles and in demand items that most eBay sellers believe are extremely rare, but by using my strategies, you'll soon discover that they are not as hard to find as you might think. When you know my methods for finding these hard-to-find collectibles, you'll be easily scooping them up and profiting wildly with them.
If you are ready to succeed massively on eBay / Amazon, and are ready to discover the strategies to set up an ongoing stream of high-profit collectibles that have very little competition, you've got to take a look at this brand-new eBay video course!
Here's just one of the many reviews for this course:
=========================================================
How To eBay Your Way to Fast Cash is worth 10 times what I paid!
Dave Espino is very clear in explaining each lesson. No fluff, but very good content in how to actually make REAL money online. The gold nuggets in Section Two for Craigslist were invaluable. I would highly recommend this course to anyone seriously looking to making money online.
=========================================================
Here's what you get in this power-packed product sourcing course:
Section One - Advertising Strategies For Quick Cash
In your first section, I reveal exactly how I advertise for collectibles to easily create a non-stop stream of high-profit collectibles that you can get FAST CASH for on eBay... This video is a critical part of my FAST CASH strategy.
Section Two - How To Get Amazing Quick-Flip Deals On Craigslist
In this powerful section, not only will you learn my top secrets for finding amazing bargains on Craigslist, but I will also reveal my system for finding these Craigslist deals all on autopilot. I'll even show you how to set up a system that alerts you to Craigslist bargains as soon as they're listed, so you can win, every time.
Section Three - Making Money With ZERO Investment
Don't have a lot of money to invest in product? No problem - How does ZERO investment sound? In this section, I'll show you how to sell other people's merchandise on consignment and I'll also reveal my secrets for finding these deals to ensure you have an ongoing supply of merchandise - with ZERO investment.
Several years ago, eBay asked me to help them promote their Trading Assistants program and I discovered their insider strategies for doing consignment right! I reveal these powerful techniques to you in this amazing video.
Section Four - Storage Unit Auctions And Government Auctions
This is hands down one of the most fun ways to make money because of the "treasure hunt" aspect of it!
For example: I've bought the contents of a storage unit for $700 and turned it into $5,000 on eBay. I bought another one for $350 and turned it into $4,400 on eBay. These are just a couple of examples of how you can make big profits on eBay using Storage Auctions.
And, with government auctions, you can also get BRAND NEW MERCHANDISE, that you can turn around and make FAST CASH on eBay with. Not only that, you can now bid on these auctions ONLINE. Powerful stuff.
Section Five - Your Top FAST CASH eBay Resources
In this section, I outline over a dozen of my favorite "insiders resources" that I've used to make all kinds of money on eBay. I reveal my personal time-saving resources, my proven cost-reducing resources and my organizational resources.
Every one of these resources will help you make more money by helping you run your eBay business faster and more efficiently. Each resource is detailed in a way that you will be able to take these powerful resources and make fast cash with them immediately!
Your Instructor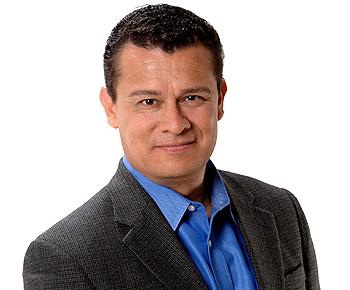 A lifelong entrepreneur, Dave has been marketing online since 1999, and has owned over 30 websites, marketing across most platforms, including online, offline, TV, podcasts, webinars, webcasts, social media and radio.

With over 60 online courses published, Dave has been teaching his online business strategies via live seminars / webinars since 2000, and then through video training courses since 2001.

For 11 years, Dave was featured on his own TV show where he introduced millions of people across America to the benefits of selling online.
Dave's show was seen by millions of households on CNBC, Fox Business, Discovery Channel, History Channel, Travel Channel and most other major cable networks.

With over $140 million of has video training courses sold via TV and online, Dave is looking forward to mentoring you to success in the wonderful business of online marketing!
Course Curriculum
Advertising For Products
Available in days
days after you enroll
How To Get Amazing Quick-Flip Deals On Craigslist
Available in days
days after you enroll
Making Money With Zero Investment
Available in days
days after you enroll
Frequently Asked Questions
When does the course start and finish?
The course starts now and never ends! It is a completely self-paced online course - you decide when you start and when you finish.
How long do I have access to the course?
How does lifetime access sound? After enrolling, you have unlimited access to this course for as long as you like - across any and all devices you own.
What if I am unhappy with the course?
We would never want you to be unhappy! If you are unsatisfied with your purchase, contact us in the first 30 days and we will give you a full refund.